Face Mask Detox $70
A cleansing Facial with extraction followed with a Dermaplan treatment to smooth, brighten and refresh skin that has been dulled and congested.

Express Color Service $40+
We are now offering an Express Color service for clients that is a quick and cost effective way for clients to maintain their color regrowth. This is available as a maintenance option where our color clients can book an appointment to have their color formula applied to the root area, a color processing cap put on and out the door they go. *Directions for process and rinse time are included, $5 fee for process cap that is reusable for future appointments.

Coco Colada Glow Pedi $52
Let us take you to an island paradise with Coco Colada Oasis Glow Pedi. This refreshing pedicure will make you feel like they're on a tropical vacation. Coco Colada Oasis is made with a rich, creamy coconut extract that restores moisture and revives dry skin to leave it feeling fresh & velvety-soft. Coco Colada is part of our new manicure and Pedicure line, 100% Fresh Products for Every Service, Sanitary, and Safer Skin Care.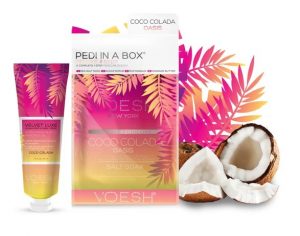 Summer Massage Package
Buy a 60min Hot Stone Massage and get a 30min Swedish massage for $20